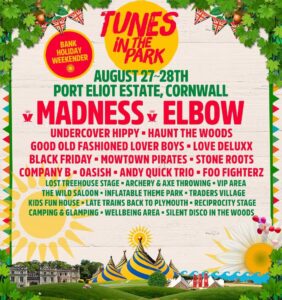 Neptune Rum is delighted to be attending Tunes In The Park live music festival on the 27th-28th of August in Cornwall.
The team at Tunes are bringing a brand new festival to this incredible location at Port Eliot Estate, Cornwall with major national & international acts, including Madness and Elbow.
Born from the live music events at The Watering Hole, the UK's only venue on a beach, Tunes In The Park now brings thousands of festival-goes each year to see major international acts at a truly unique venue.